"April prepares her green traffic light and the world thinks Go." -
Christopher Morley
Where 'o where has all the time gone
? The calendar
SAYS
spring is here, but for many of us, the cold temps just keep hanging on! So, are you yearning and burning for that hint of renewal, the sound of chirping birds, blooming flowers all around and just the overall feeling of new growth and renewal? We are!! And to get you in the mood, the Lollipop Girls chose some sweet inspiration from all the super talents over at Etsy...
SUH-WEET
huh?? Well, your challenge this month, should you accept it, is to show us how
this
collage inspires
YOU.
...give us your April FEVER! To get you started, here's some flava from the Lollipop Girls....
SOUR PATCH CHICK ALLY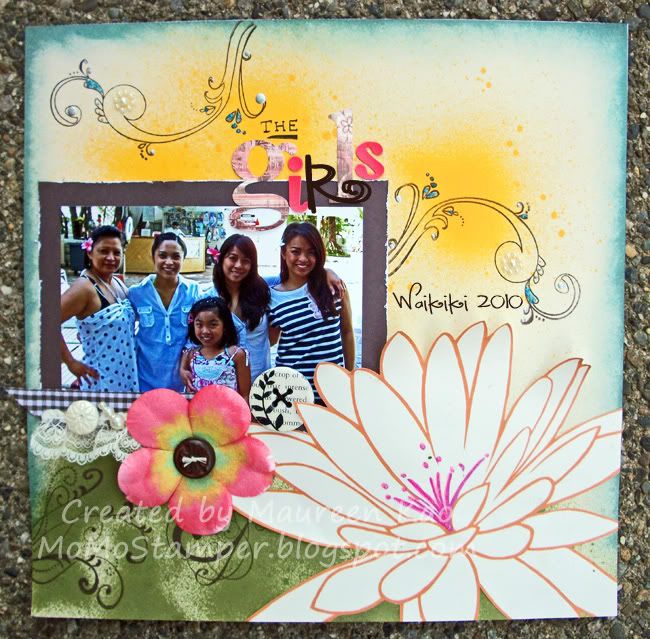 LIL MINT MOCHA MO
CINNAMON SWIRL SOOKIE


LUSH LIQUORICE JEANETTE A.


PUMPKIN SUE KRISTIN
PINK SUGAR JEANETTE S.
KIT KAT KATE
AND last but certainly not least, our FOREIGN CHOCOLATE CORRESPONDENT KIMMY J. was inspired to create 2 lovelies for your viewing pleasure !!!
We hope we've filled your eyes with tons of eye candy and that you are singing our praises as we "OFFICIALLY" welcome you to spring! And, just in case you are new to our paper-crafting challenge blog
-HERE'S THE THE LOWDOWN-
Create whatever you are inspired to create and leave a DIRECT LINK in the Linky Party (below) when you are finished.
To give yourself a better chance at winning the monthly prize feel free to enter as many creations as you want. However, they must be NEW creations as of April 1, 2011
Deadline is April 30, 2011 and the 1 LUCKY WINNER will be the recipient of a custom kit featuring the delightful Emma's Shoppe collection from Crate Paper donated by our generous sponsor
Cassie @
Paper Issues
!!!
Wondering who the Candy Shoppe Blog Hop WINNER is??? The WINNER for last month's BLOG HOP was none other than
Khristen Foss
. We enjoyed reading about her OCD habits and her old pet Boxer who her brother french kissed and how she is now friends on facebook with her old H.S. math teacher. Learn more about our interesting WINNER by visiting her blog
Khristen's Craft Room
.
Joining in our April challenge? Go ahead and enter your submissions here:
Don't forget to leave a comment and tell us your thoughts about this month's challenge idea being hosted by our Lollipop Girl Kit Kat Kate.